ICPC Cookbook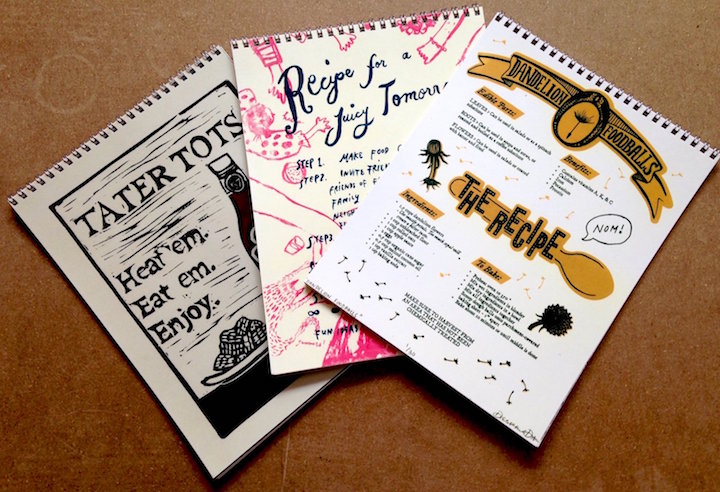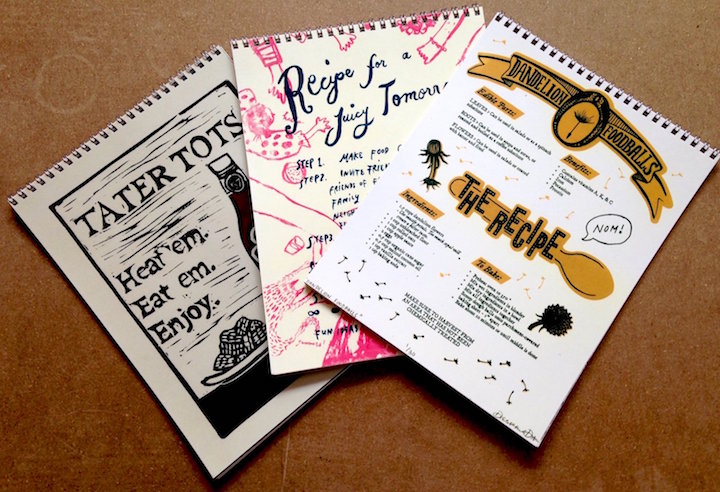 ICPC Cookbook
The ICPC Cookbook is our first print portfolio, including the work of 16 members, alumni, and friends of the Press Co-op. Each artist contributed a new print, with practical, whimsical, psychological, and/or conceptual "recipes".
The Cookbook is available in two versions:
• A limited edition portfolio (30, with 14 available for purchase) containing each original silkscreen, letterpress, intaglio, and relief print
• A full-color digitally-printed wire-bound book, with a letterpress-printed cover
All proceeds from cookbook sales benefit our scholarship fund, which will make our workshops accessible to participants of all incomes.
table of contents:
Violet Austerlitz // Femslash Chicken Awakenings
C.R. Cooper // Pasta Salad 4 the Apathetic Potlucker
Desiree Dahl // Dandelion Foodballs
Dave Dugan // Coconut Milk Cornbread
John Engelbrecht // GOOD PANCAKES
Louise Fisher & Kyle Laws // Shakshuka
L. Garcia George // Recipe for Remembrance
Jenny Gringer // Grandma Gringer's Implausible Tot Recipe
Allison Heady // With Confidence and Hope Through All Crises
Sayuri Sasaki Hemann // Recipe for a Juicy Tomorrow
Emily Jalinsky // Recipe for a Depression Spiral
Alexandra Janezic // Height
Liz Munger // 3 variations of toast & eggs
Kristen Necessary // Diplomacy
Kalmia Strong // Fire Cider
Isabelle Von Sturm // Possibility Pesto